Counting down to our Worship Service
Worship Services may also be viewed at "First Baptist Seguin" on www.vimeo.com,  www.youtube.com or facebook.com if this website becomes overloaded.
Ask for prayers & pray for others.
CHURCH WORSHIP - SUNDAYS AT 10:30 AM
Regathering Sunday School and Bible Fellowship Groups - Starting Sunday, September 6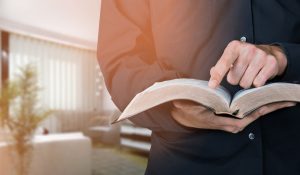 Why September 6?
The number of active Covid cases is currently declining.  While real-time numbers are difficult to come by because of delays in reporting, the number of hospitalizations, which is current data, has declined from 38 a month ago to 9 this week (Aug 13).
The beginning of school.  This is the same week that Seguin ISD begins classes, with Navarro and Marion starting earlier.  While our Bible study hour at church only lasts an hour, we are following many of the same protocols as the schools.
A holiday weekend.  We are starting Labor Day weekend and realize that some will be out of town.  This will give us an opportunity to make adjustments as we look forward to the fall.
Air conditioning repairs.  Our auditorium is currently operating on only one of the normal three compressors.  September 6 is the first Sunday when our new system will be up and operational.
Will all groups begin meeting that week?
No.  We will regather on campus in phases.  That being said, we will regather the majority of our classes on that Sunday, including all of our preschool, children, and youth classes.  Five of our adult classes (Jeffers, Rhodes, Birdsong, Ransdell, Savage) will meet that Sunday, with others phased in over time.
We will only be using two of our buildings on September 6, the auditorium and the Fellowship Hall Building.  We will have one class in the choir room and four classes in the Fellowship Hall Building.  This will better enable us to sanitize our buildings.  The Fellowship Hall also has three entry doors – classes will be asked to use a specific door to cut down on congestion in doorways.
What health safety measures will be have in place for our children?
Some of the measures we will have in place to begin with are as follows:
All rooms have been thoroughly sanitized.  Items which could not be sanitized have been removed.
We will have two entrances from the courtyard to cut down on congestion.
We will take temperatures (no one with 100+ temp allowed in) and have hand cleaning stations at the entrances to our children's building.
Name badges will be at the individual classrooms to avoid congestion at the main entrance.
We will not require masks in our children's building.
What health safety measures will be have in place for our adults?
Some of the measures we will have in place to begin with are as follows:
We will use social distancing and will not have snacks in rooms.
We will have chairs facing the same direction in each class. We will not use tables in order to have fewer surfaces to clean and to facilitate room set-up.
We will encourage the use of face masks.
Will we continue to have any classes online?
Yes, Bob Moore will continue his class on Facebook and many of the other classes will continue to use online platforms for the time being.
We may also have some "hybrid" classes which you may attend either in person or online.
Will we continue to live-stream our worship services?
Yes.  We plan to live-stream Sunday morning services on a permanent basis.
Blessings,
Pastor Brice
1314 E. Cedar St.
Seguin, TX 78155.
Sunday School (All Ages) currently not meeting
Sunday Worship 10:30 AM