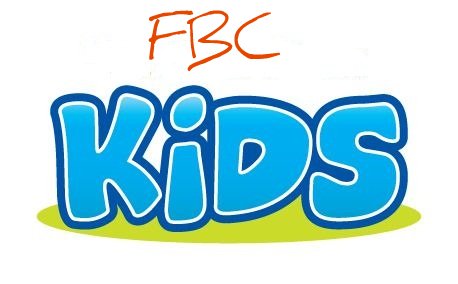 At FBC Kids, we are passionate about kids and their families. We desire everyone to know Christ and to grow up into Him. We have various ministries to reach different kids in different ways.
Will my children be safe?
Your child's safety is a top priority for us. In order to ensure safety and security the following measure are in place:
All surfaces and toys are sanitized after each use.
Background checks are given to all children's workers (paid or volunteer)
Security cameras are located in each room of the building and in the hallways
A security monitor is visible in the kid's bldg. foyer for observation
Badges are given to children and parents. Upon pick up of your child, that badge must be presented
Nursery workers and some teachers are CPR trained and certified
Babies through three years old are assigned a number. If the parent needs to be reached during the Worship Service for any reason, the number will be displayed on the balcony wall monitors inside the Sanctuary
Sunday School Sundays, 9 AM
Great things are happening in our preschool and children's Sunday School classes! There is a class for babies through fifth grade. Dedicated and loving teachers and staff help children learn how God worked in the Bible and how He wants to work in our lives today!
Kingdom Kids - Wednesdays, 6 PM-7 PM
Kids learn about what God is doing all over the world and how they can be on mission with Him as He builds His Kingdom. Kingdom Kids is for children four years old through fifth grade and runs from September through April each year.
Children's Worship 
Four year old through first graders have the option of attending Children's Worship every Sunday (except 5th Sundays). After the last worship song before the sermon, children are dismissed for Children's Worship. Please register your child at the computer located at the Welcome Center.
Preschool Ministry
Nursery is available during all church services for children three and under. Children are cared for by both professional nursery employees as well as volunteers from the church.
We also have a Cry Room, located on the East side of the Sanctuary balcony, for those who would prefer to keep their children close. This room is equipped with a radio, tuned to the morning service allowing you to stay engaged with the sermon, while also allowing space for your child to roam, play, and yes, cry without any disruption to the congregation.
Where Do I Go?
Click here for a campus map and a chart indicating where each ministry meets.