OCTOBER 24 2021
(feel free to stand or remain seated during worship)
.
WORSHIP MEDLEY
I know Whom I Have Believed
This Is Amazing Grace
.
ANNOUNCEMENTS
.
WORSHIP MEDLEY
At Calvary
Way Maker
Your Grace Finds Me
.
SCRIPTURE: Leviticus 19:1-8
.
MESSAGE: Two Ways Christians Should Be Different - Part 2
.
NEXT STEPS SONG: Turn Your Eyes Upon Jesus
.
CLOSING PRAYER
     

Milt Watson
.
Offerings may be placed in the boxes at the exits or given online

HERE

.
.
Next Weeks Message: Our High Priest - The Lord of Life (Leviticus 21)
.........................................................
SERMON LINKS
Digging Deeper
UPCOMING EVENTS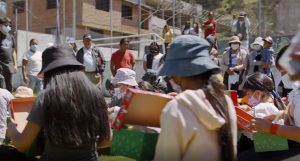 OPERATION CHRISTMAS CHILD
We will have shoeboxes available in the foyer starting October 31.  Please take one or more home, fill them with presents for a child as per the instructions, and return them by November 22.  A gospel message in the appropriate language will be placed in the boxes and they will be delivered to a child in another country.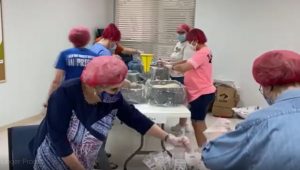 RISE AGAINST HUNGER -  NOV 13
On Saturday morning, November 13, from 8:00 AM till Noon we will be sorting and packing 14,400 meals to be sent overseas to an area where food is scarce and starvation is real.  We need 60 volunteers to help with this effort.  If you can assist, please indicate on the white card in the pew and place in an offering box or use the link to the "Next Steps" form below and write "Food Distribution" in the box at the bottom of the form.
VETERANS RECOGNITION - NOV 7
During our morning service on November 7th, we will recognize and pray for our veterans and active duty family members.  Each year we present a slide show with their pictures.  If you have not previously submitted a picture of yourself or a family member and would like to be included, please send a digital picture (in or out of uniform) with the name included to


READY FOR YOUR NEXT STEP?
Are you ready to take your next step spiritually.  It may be joining a small group to learn more about the Bible, publicly demonstrating your faith through resurrection baptism, serving others in the community, becoming a member of the church family, or serving within the church body.  For information and assistance on taking your next step, fill out and submit the Next Steps Form.
CAN WE PRAY FOR YOU?
If there is something we can pray about for you, please fill out and submit a Prayer Request Form.