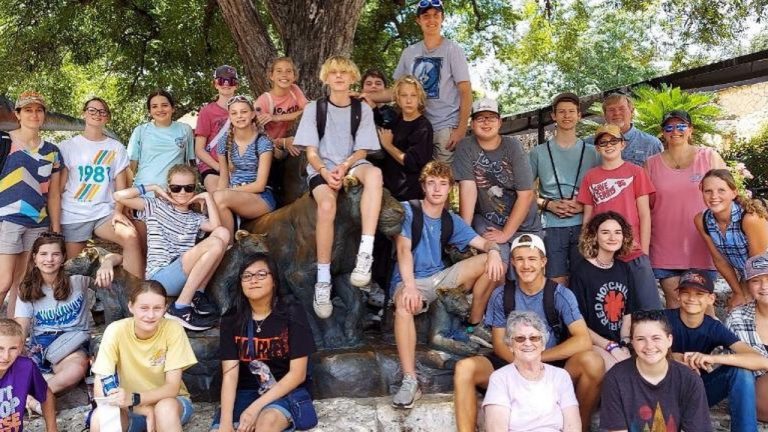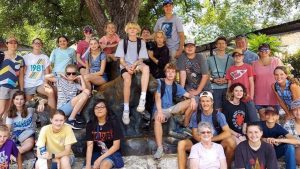 Welcome to the First Baptist Church of Seguin Student Ministry
S.U.R.G.E.
(Students Understanding, Rejoicing, Glorifying, & Engaging)
~~~~~~~~~~~~~~~~~~~~~
Made up of students 6th through 12th grade, our student ministry offers a variety of worship and fellowship opportunities.
It's our mission to create, prepare and equip the next generation of disciples to shine and share the light and love of Jesus Christ within their families, to their peers and to the world.
~~~~~~~~~~
Core Foundations
Our church seeks to build core foundations into the lives of youth.  The following are areas we seek to disciple every youth in prior to graduation.
Biblical/Theological
How can I trust the Bible?
Why are there different translations?
How do I read the Bible? (Biblical interpretation)
What are the core stories of the Bible? (and why they are important)
How to defend and share my faith
Moral Relativism vs Absolute Truth (How do I know what is "TRUTH")
Hard questions about the Bible
If God knows everything, do we have free will?
Does God have a path for me? How do I know what it is?
Why do bad things happen to good people?
How is God both loving and just?
Do all paths lead to God? (different religions, denominations, cults)
Forgiveness - Do I have to forgive everyone? Do I forgive and forget?
Relationships
What does the Bible say about dating?
Believers / non-believers or different faith
Marriage vs Living together
What does the Bible say about sex?
Man / Woman / Married: What are the rules?
Changing relationships with parents/peers/colleagues
The importance of choosing good friend groups and a church
Cultural Issues
Depression / Anxiety
Gender, Gay, Trans
Drugs, Alcohol, Tattoos
Character and Moral Standards
Life Skills
Critical thinking skills (Why)
Money
Taxes, car upkeep, other practical issues
Sunday Small Groups: 9:00 AM - 10:10 AM
Each Sunday opens a new door of opportunity for students to teach each other. With the guidance of our teachers, we dive deep into Scripture stories to reveal what the Bible says about 1) who Jesus is, 2) who I am in Jesus and 3) how its all relevant to my life today.
T.I.D.E. (Teens Inviting Discipleship Encounters) Sunday Evenings 5:00 PM - 8:00 PM
TIDE is a time of fellowship. Members of the congregation host students one Sunday a month for various activities, such as swimming, bonfires & s'mores, cook outs and canoeing. Students invite friends from school or their neighborhoods to share Jesus and jollification!
Wednesday Evening: 5:30 PM - 7:00 PM
Wednesday night is our night to build relationships with each other that in turn help us strengthen our relationship with the Lord. We laugh, we share, we eat and we play, but we also worship, we discuss, we learn and we pray.
Summer Events:
Throughout the summer, our students meet for various events and trips. Listed below are just a few things we've participated in during previous years.
*Please note that each year is different due to cost and time constraints*
Youth Camp
Mission Trips
Discipleship Weekends
Crossover Weekend for Incoming Youth
Local Service Projects
Sonic Volleyball (of course this includes sonic drinks!)
Frisbee Golf at Starcke Park
Movie Nights
Bowling
Fiesta Texas
Schlitterbahn
San Antonio Zoo
If there is a topic we've not covered that you would like information on please fill out a Youth Information Request form by clicking the link below. Our youth leaders will be in touch with you soon!